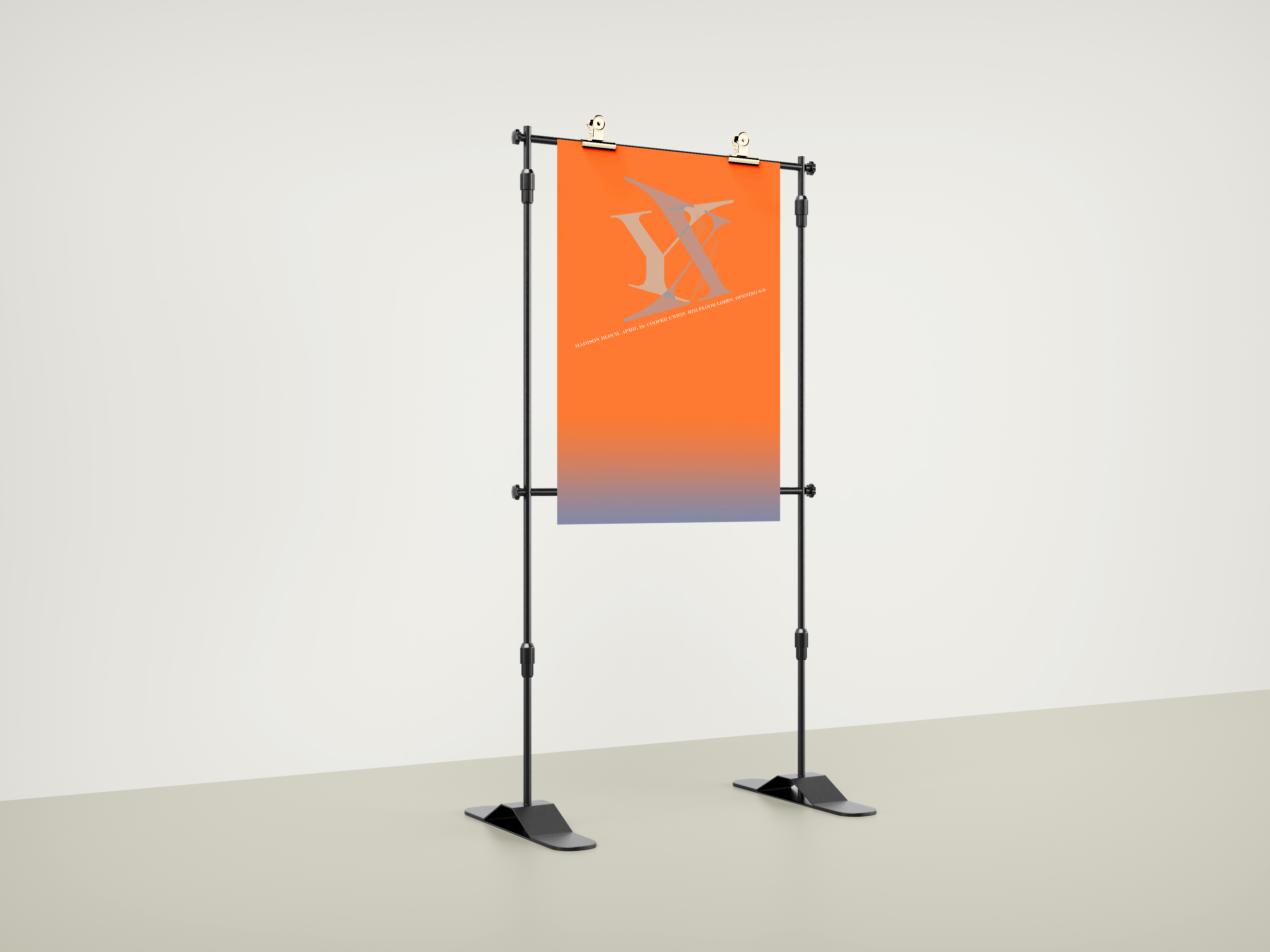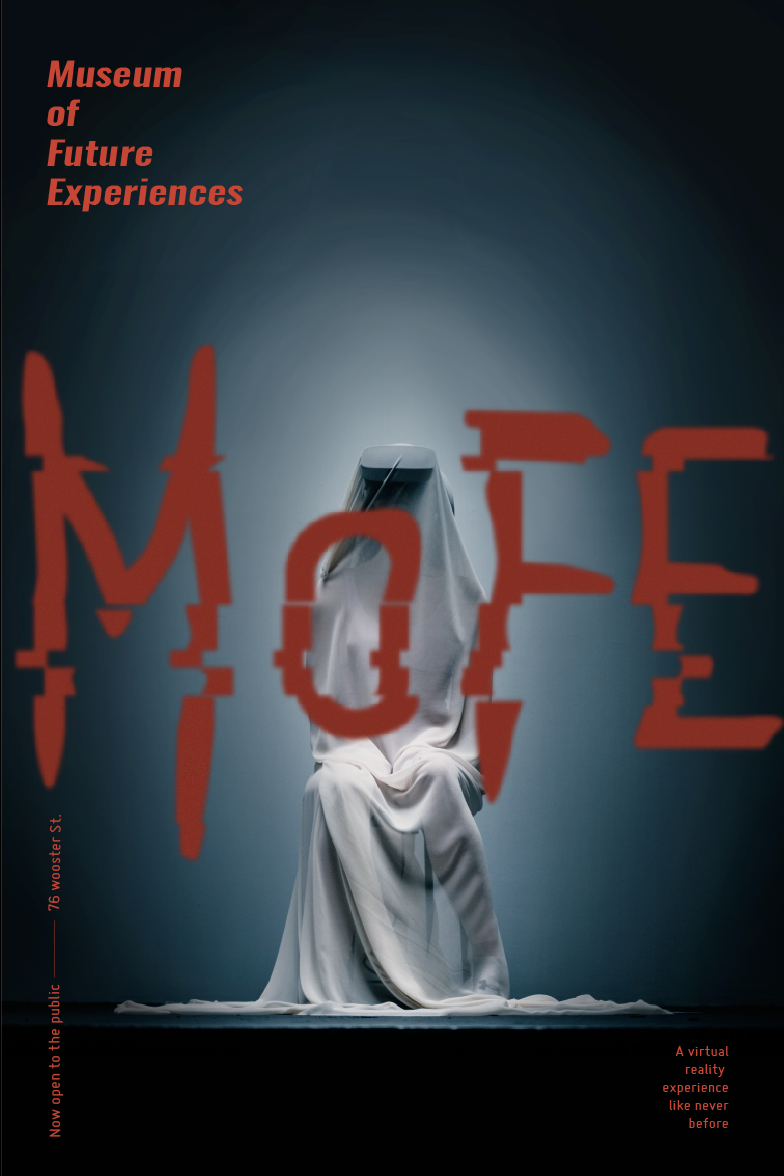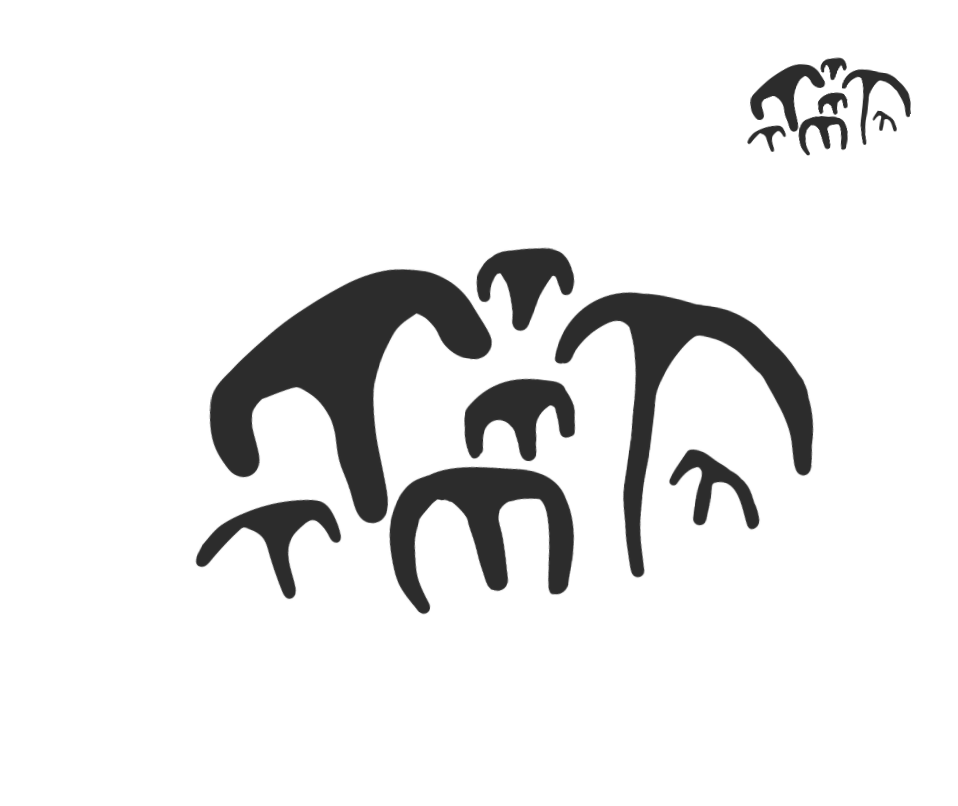 Exhibition

Flyer 2019
Created for my senior painting show
at The Cooper Union. The show was
focused on the collaboration of the X,Y
and Z axis on a graph. Additionally it
worked to visualized the what defines
the physical world. The show had
significant visual motifs surrounding
gradients and horizon lines.
Exhibition Flyer 2 2018
Created for a show collaboration exhibiting
our take on manipulating form and color. We
wanted to show simpicity in line anf grid work
while creating a sense of curiosity. For instance
the words "form" and "color" are realized through
negative space rather than a topical treatment.
This was meant to bring color in the forfront as
the defining factor in the layout rather than text.
Cooper Union Alumni Association event poster

This poster was for a collaborative event between
four caribbean artists having a poetry reading
and movie screaning. All words included on
the poster by alumni preseident Margaret Matz.
I worked with a cleaner design to highlight both
the typography/title of the event as well as
the artwork and guests putting the event on.
Car crash infographic

Working off a 50's screen print aesthetic
this infographic was meant to display
the information accociated with car deaths
within a 100 year range.

2 Typographic poster explorations
Taking two sarcastic approaches to a
Leonardo Di Vinci quote. Practicing
both composition and type layouts. I
also wanted to work on layering and
creating depth through different textures.
Mus

eum of Future Experiences poster Design
These posters were created with the client
wanting a vague mystery surrounding what
"MoFE" would be if a customer came to
visit. Working on this curiosity I felt the idea
of infinite space and destruction of reality
(through type) worked well. In the second
poster I went for a more clean look based
off a gradient found on their website. This
piece was still in line with curiosity while
being "open to the public" kept the intention
of the poster clear.


Tompkins Square dog park logo redesign
With community in mind I chose to
represent dog culture through noses.
As the initial greeting being a goof sniff
between dogs I felt it communicated
connecting with communities well.
Each nose a different shape and size
works to show all types of dogs sniffing
together.

cc
Double page spread exploration

Three double page spreads exploring
type layout, picture composition and
formatting of body paragraphs.

Website tab exploration for Novembre magazine
Created with the intention to work off
the visual language associated with double
page spreads in magazines. The first tab
is an "x" for their collaboration section where
they work with companies or artist and make
write ups about them. The second tab down
from the top is focused on their link for their
most recent magazine issue. The third is issues
from the past, more like an archive of the magazines.
Finally I explored the news tab. I was curious
in how to visualize a page turner or exciting news
for this tab.